I said recently that Elegant Themes are working on two big projects: the Monarch social share and follow plugin and the Extra magazine theme.
Well Monarch has now been released so my guess is that all the devs who were working on Monarch are now working on Extra, and that's good news for anyone looking for a fabulous magazine theme or perhaps an early Christmas present.
This post is a sneak peek to prepare you for the arrival of the Extra Magazine theme, the theme that looks set to do for post based websites what the Divi Pagebuilder theme has done for page based websites and I for one, can hardly wait.

Extra is a magazine theme, and it will focus on the features that matter for online publications. We have some great magazine themes in our collection, such as Nexus and Lucid. We want to take the idea of these themes and add on a new layer of customizability, while at the same time building a foundation that can be expanded on for years to come.
Nick Roach – Elegant Themes
Customise your Homepage and Category pages
Extra will allow you to tailor your blog layout to match the type, amount and style of your content or any other criteria you care to choose.
Extra will give you control over your index pages, allowing you to completely build your homepage and category pages from the ground up. This lets you break away from the standard, prebuilt category pages and allows you to create unique pages on a per-category-basis.
My Affiliate Links Disclosure
Hi everyone. Just to let you know that many of the links on this site are my affiliate links. What that means is that if you click one of them and buy something… I get a commission. It doesn't cost you anything extra so I hope that you will use my links.
Cool clear Navigation plus lots of other fabulous Header Options
One of the big problems with content heavy magazine style websites is that it can be difficult to find your way about, you get lost in all the content.
That's why you need a well organised and uncluttered header with clear, obvious and well laid out navigation.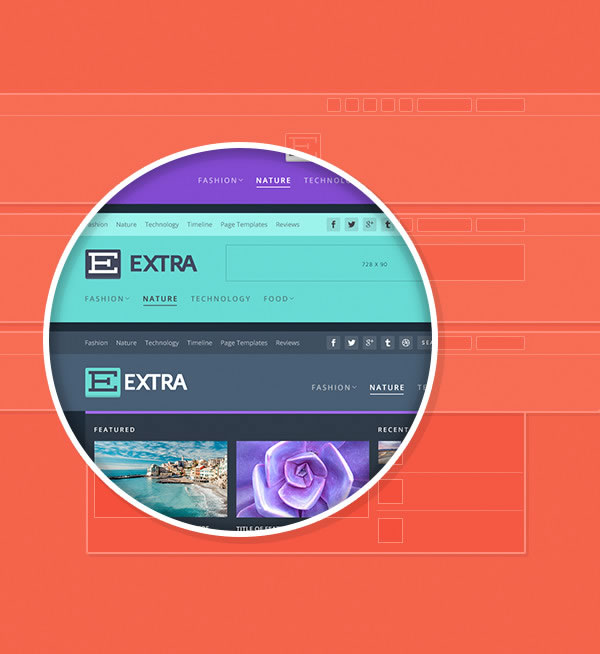 Extra will have lots of header options, which will make it easy for you to set it up just the way you want it.
Extra will let you display and customise:
a primary menu
a secondary menu
social media links
advertisements
logo orientation
colours via colour choices
And if that's not enough… Elegant Themes are building some gorgeous mega menus as well.
Extra, Extra, read all about it!
This magazine theme will take a delicate and light-weight approach to presenting heavy amounts of content. Customizable layouts, flexible blog modules, gorgeous post formats, and eCommerce integration are just a few of the great features you can expect to see.
Nick Roach – Elegant Themes
Two Rating Systems to add interest and engage your readers
Extra will come with two different rating systems out of the box: a system that lets you add a product rating to any post, and a user rating system. Both of these features are a great way to add interest and engage your readers.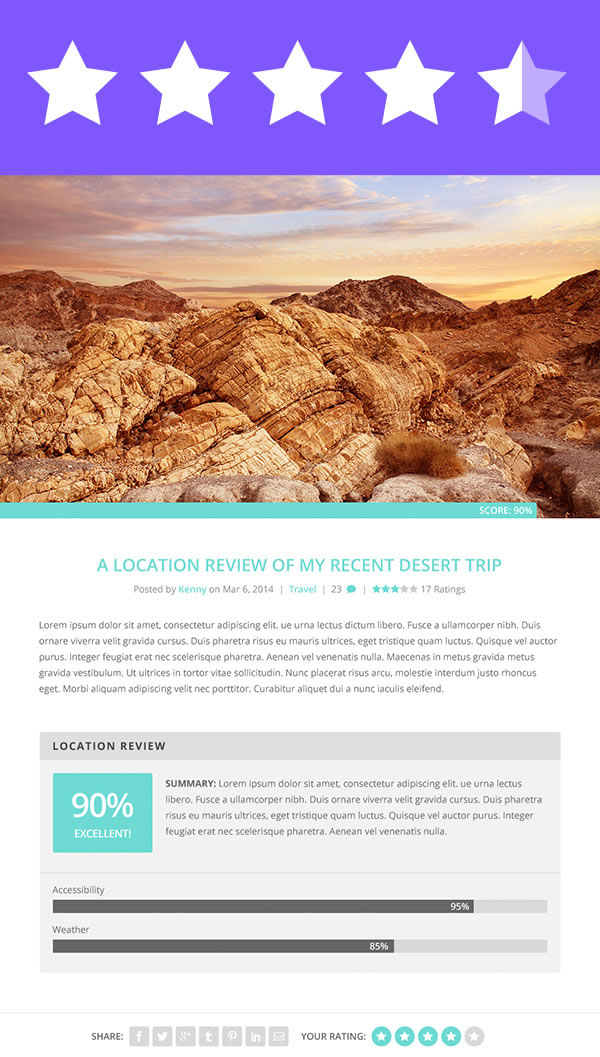 The Next Big Thing From Elegant Themes
Last year, we decided to start spending drastically more time on each theme we create to ensure that our new products added true value to our membership. This new development philosophy started with Divi, and the results were great. We will continue to dedicate time and effort to Divi, but now that the theme has matured, we can finally begin working on a new project.
Nick Roach – Elegant Themes
Add eCommerce with WooCommerce integration
More and more people are looking to add eCommerce functionality to their websites and Extra will make that oh so easy.
Extra will be fully compatible with WooCommerce and will allow you to quickly create an online storefront that integrates perfectly into your website.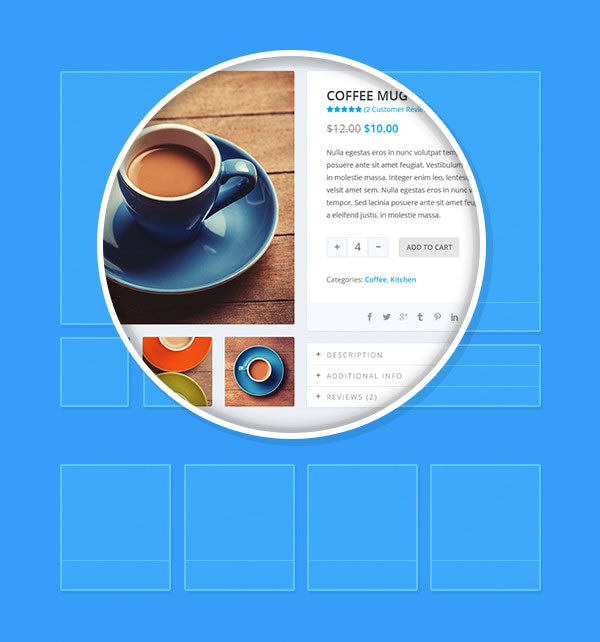 In many ways, this new theme has been conceived as the counterpart to Divi. Extra will do all of the things that Divi wasn't meant to do. Beautiful, versatile, magazine-like layouts that cater to a variety of blogs and online publications will be Extra's forte.
Nick Roach – Elegant Themes
Create a media rich experience with Post Formats
Post formats are a method of styling specific post types and they allow you to have videos, links, images, audios, quotes, statuses, etc. all in one place, and styled for their particular format.
Extra will support article, audio, gallery, quote, video, map, and link post formats, which will make it easy to include all those formats and turn your website into a media rich experience.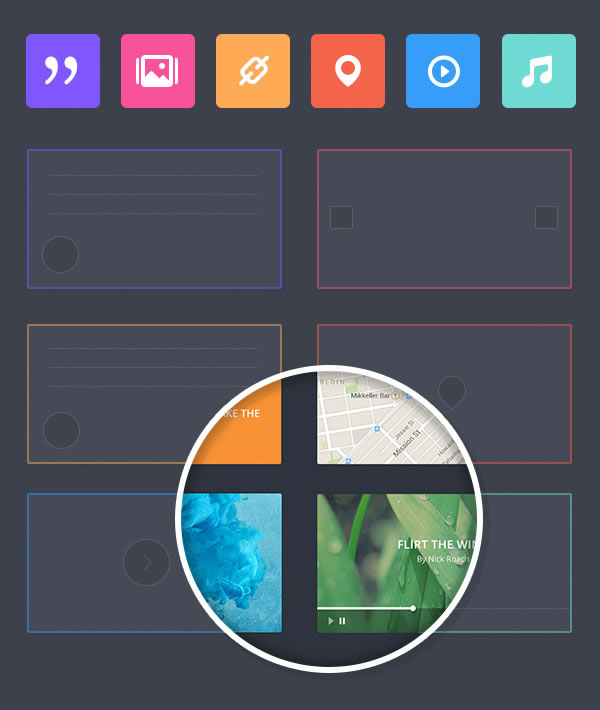 Robust customization options that allow for unique and elegant feeds with a focus on social interaction and user engagement will be Extra's second nature. Where Divi focused on the page, Extra will focus on the post feed. Extra will do these things, and it will do them better than any other theme on the planet.
Nick Roach – Elegant Themes
A strong and responsive grid system to support diverse layouts
Extra will function on a strong and responsive grid system, which will give it a sound foundation and allow it to support a wide range of layouts.
I get the impression that Elegant Themes have thrown away the old ideas on blog design layouts, started from scratch with original ideas and planned Extra down the tiniest detail.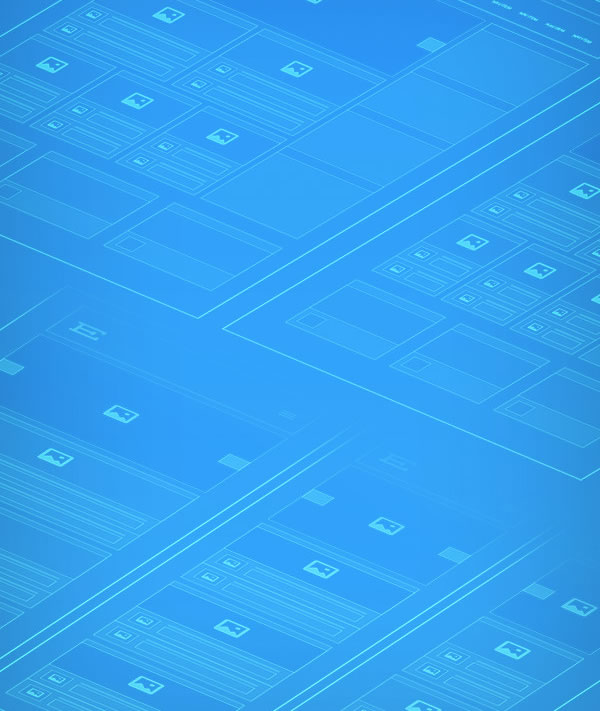 Extra is our magazine-theme of the future. Stay tuned for more details as we get deeper into the development process!
Nick Roach – Elegant Themes
If you're looking for the ultimate magazine theme… you've found it
If you're looking for a WordPress magazine theme that allows you to customise your home and category pages, comes with header and navigation options, has two built in rating systems, integrates with WooCommerce and supports post formats then look no further… please allow me to introduce Extra.
I don't have a release date for Extra, but if you'd like to be prepared when it does arrive, then sign up with Elegant Themes and you'll be able to download your copy… the moment it's available!
We offer no-questions-asked refunds to all customers within 30 days of your purchase. If you are not satisfied with our product, then simply send us an email and we will refund your purchase right away. Our goal has always been to create a happy, thriving community. If you are not thrilled with the product or are not enjoying the experience, then we have no interest in forcing you to stay an unhappy member.
Nick Roach – Elegant Themes
I hope that you enjoyed the post and if you have any thoughts about magazine themes in general or Extra in particular please leave a comment and if you'd like to spread the word about this fabulous new theme, please use the social sharing icons below.
Credits:
My thanks and gratitude to Elegant Themes for the graphics and details of the Extra theme used in this post.