I've said it before and I'll say it again, the WordPress theme to beat in 2014 is Divi by Elegant Themes.
Since its release Divi has attracted a huge following and nowhere is that more apparent than over on the Elegant Themes blog where comments are peppered with the question… "when will Divi 2.0 be released?"
Up to now Nick Roach and his team have resisted giving a release date, but they've finally given in and announced that the release date for Divi 2.0 will be… May 21st, 2014.
Elegant Themes have published a couple of posts giving us sneak peeks of some of the new features and enhancements that will be included in Divi 2.0 so In this post I'm going to whet your appetite by sharing a few of those "sneak peeks".

Divi 1.0 shipped with a total of 2 section types, 11 row structures, 6 column widths, and 17 modules. In 2.0 we are setting our sights on increasing these numbers and delivering an even more robust Divi. At the end of the day, the content of your website matters the most, so we are working hard on improving the quality and quantity of modules that ship with the Divi Theme.
Nick Roach – Elegant Themes
Divi 2.0 pagebuilder theme new features… sneak peek #1
Sneak peek #1 is about the overall look of your pages. It covers additional and enhanced layouts, post formats and adding fabulous functionality via lots and lots of new Divi Modules.

Even more layout options with the Divi Page Builder
At the heart of the Divi theme is the Divi drag and drop Pagebuilder, which allows you to produce pages of virtually any layout using Sections, Rows and Modules.
In Divi 2.0 a number of features have been added, which increase the number of layouts you can create.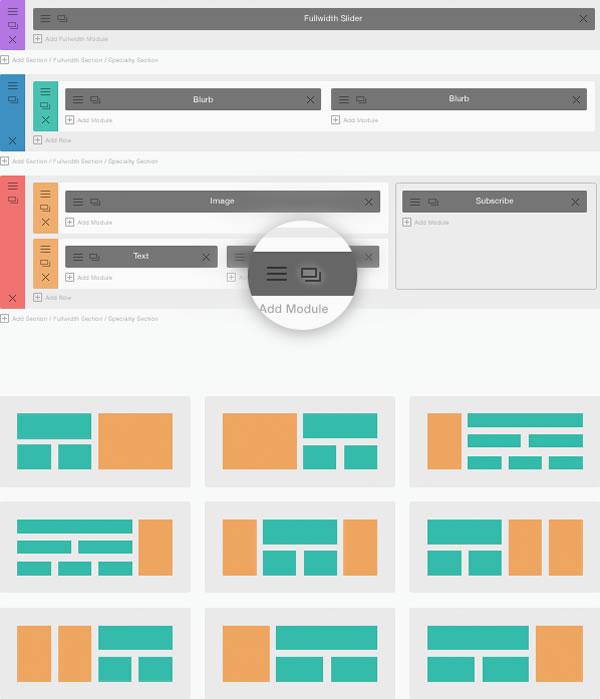 Enhanced header, navigation and layout options
Divi 2.0 will have various enhanced options including: enhanced header, navigation and layout options. These will provide users with a lot of new and exciting design choices.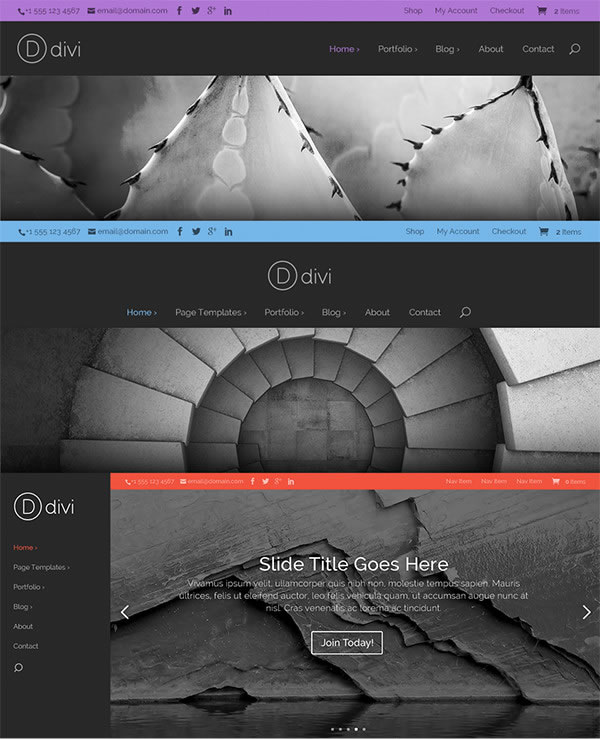 Don't worry… they've not forgotten Post Formats
One of the most popular requests that Elegant Themes have received is for the addition of post formats. The screenshot below shows some of the Post Format related ideas that they are currently playing with: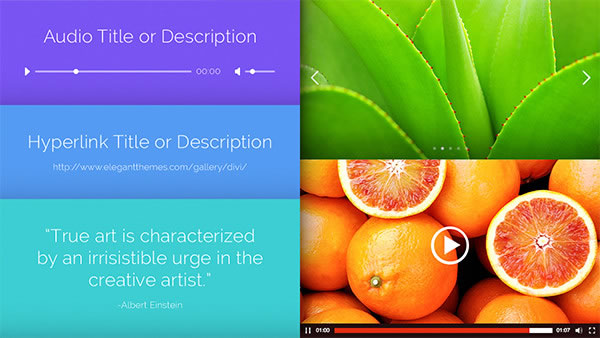 Lots and lots of additional modules… but Nick is keeping them secret
Divi Modules are the visual elements that make up your website such as text, graphics, contact forms, call to action etc. and they are one of the features that make Divi both unique and powerful.
Divi 2.0 will have lots and lots of new modules, but Nick isn't telling us what they are – don't you just love surprises.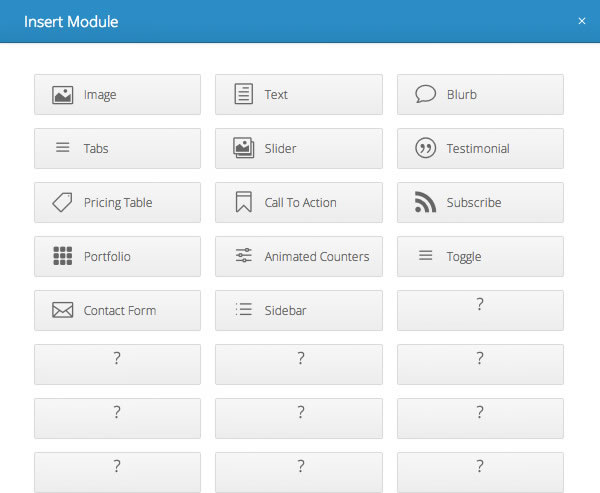 At the end of last year we launched what is arguably the most powerful theme in our collection. After such a great response from our customers and the WordPress community at large, we have set our sights on a second release of Divi. Top-level areas that we aim to improve are the Divi Builder features and the Divi Theme Options. Enhancing these elements will greatly increase and improve the layout possibilities in Divi, adding to the already countless opportunities.
Nick Roach – Elegant Themes
Divi 2.0 pagebuilder theme new features… sneak peek #2
If sneak peek #1 was about layout and page structure then sneak peek #2 is about the finer detail: social media integration, information boxes and organising your images in ways that will both please and delight.

Social media and connecting and sharing with your visitors
Social media is now just as important as good quality SEO and Divi 2.0 will allow your users to share content, learn more about you, and interact with your social networks. You will also be able to easily add social sharing buttons that match the look and feel of your website.
Elegant themes are also exploring ways to integrate Google Maps within the builder interface, which is another great way to interact with your visitors.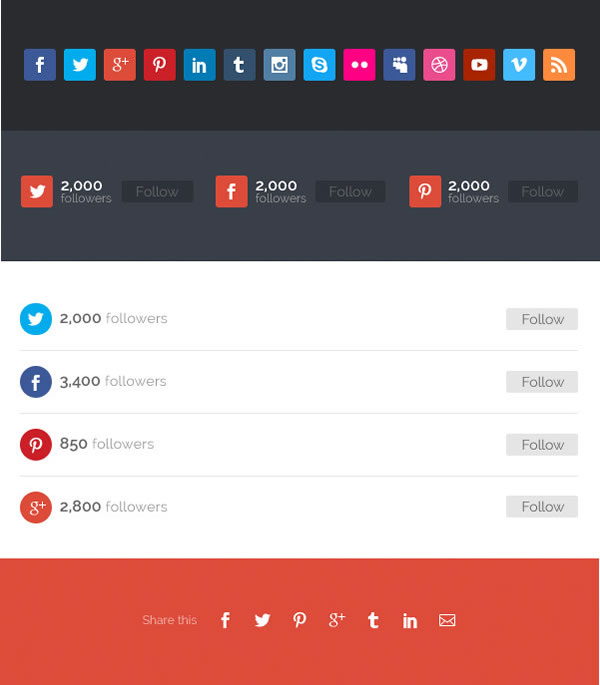 Sleek and sexy format to introduce you and your team and share testimonials
Sharing information about you and your team and adding testimonials is a great way to show your visitors that you are human. Divi 2.0 will allow you to display that information in a sleek and sexy format.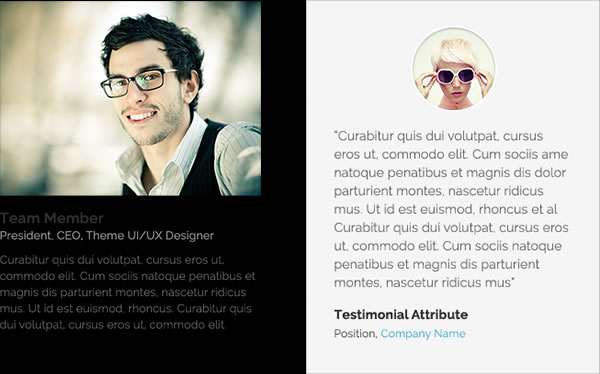 Display your images, image galleries, pagination and portfolios in new and exciting ways
If you deal with images and portfolio items you'll love Divi 2.0. It comes with lots of cool ways to display images.
Elegant Themes are also looking at ways to take WordPress image galleries to the next level and they are working on new pagination and categorisation features for their existing modules.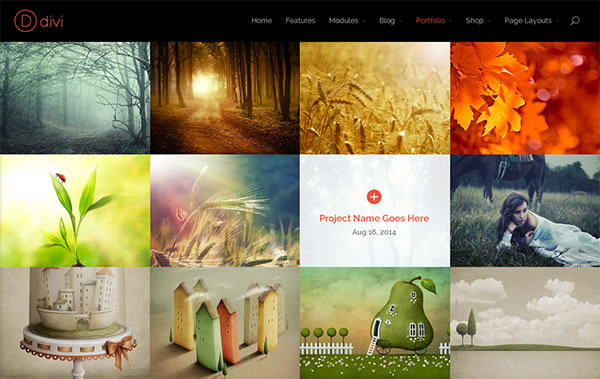 We Are On A Mission To Build The Best Theme Ever.
We believe that Divi will be the best theme you can buy, period. This is because we will be constantly evolving and expanding on its feature set. Divi 2.0 will bring the theme to the next level, but that's just the beginning. I hope that you are excited for the new release.
Nick Roach – Elegant Themes
Sign up with Elegant Themes and prepare for the release of Divi 2.0
Divi 1.0 set the bar high for WordPress themes in 2014 and Divi 2.0 will raise it even higher.
With additional layout options, social media integration and more Modules than you can shake a stick at, Divi is leaving the opposition further and further behind.
Create Beautiful Layouts with Ease and Control
Divi is a unique theme in our collection. Differing from every other Elegant Theme, Divi is built on a page builder platform that we designed and developed from the ground up.
Using Divi's drag and drop builder you can create beautiful layouts with ease and control over every part of your site.
The builder uses three main building blocks: Sections, Rows, and Modules. Using these things in unison allows you to create a countless amount of page layouts. Elegant Themes
If you're looking for a WordPress theme that allows you to create unlimited page layouts and add functionality that you thought was only available to WordPress developers and all via a drag and drop interface, then sign up with Elegant Themes, download your copy of Divi and start creating today.
Oh… nearly forgot to remind you, the release date for Divi 2.0 is May 21st, 2014.
Hope that you enjoyed the post folks and I hope that I've succeeded in whetting your appetite for Divi 2.0.
If you have any thoughts about Divi please leave a comment and if you'd like to spread the word about this fabulous theme please use the social icons below.
Credits:
My thanks and gratitude to Elegant Themes for the graphics and details of Divi 2.0 used in this post.