Welcome to the blog... great articles on the Divi theme
Videos, examples, links and lots of other information about the Divi drag and drop pagebuilder theme - the theme to beat in 2014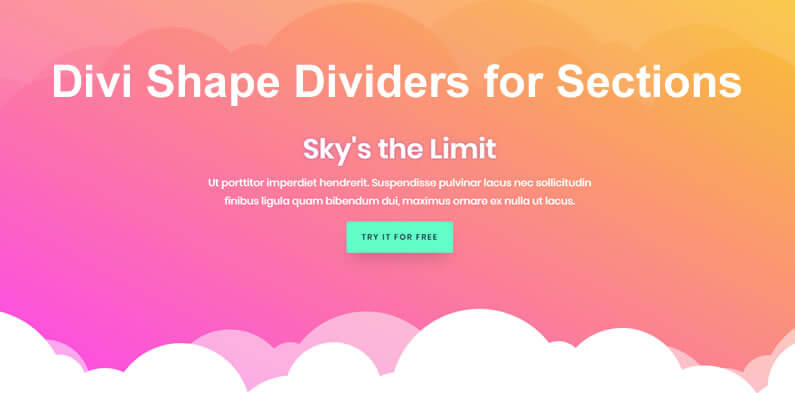 It's finally here folks, the feature that the Divi community has been asking for… Shape Dividers for Sections.
No more boring horizontal junctions between sections, Shape Dividers will allow you to add stunning transitions between blocks of content, with just a few mouse clicks.
The Shape Dividers can be placed above and / or below each section on a page, there are 26 different shapes to choose from and each shape can be flipped, resized, repeated, combined and customised to create a vast array of designs.
To give you a feel for what can be created with the Divi Shape Dividers feature, check out the Shape Dividers demonstration page.
read more…