Welcome to the blog... great articles on the Divi theme
Videos, examples, links and lots of other information about the Divi drag and drop pagebuilder theme - the theme to beat in 2014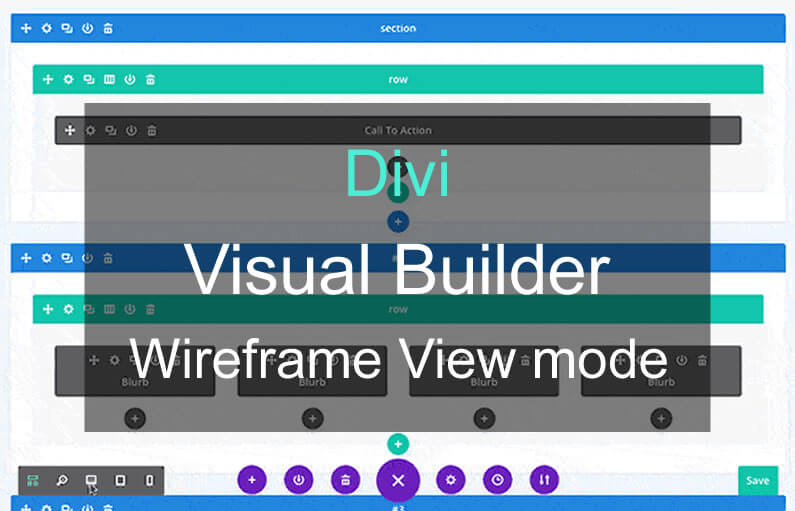 So which are you, are you a backend editor or a frontend editor?
If you're a backend editor you use the classic block based Divi Builder and you work in the backend of your website.
Backend editing is what most Divi users grew up with, it makes it easy to locate the content you want to work on, but you have to save and preview to see what your changes look like.
If you're a frontend editor you use the on-page Visual Builder, which was introduced in divi 3.0, and you work on the actual pages of your website.
Any changes that you make appear almost instantly, which makes the process very creative, but it can be difficult to find the controls for the content you want to edit.
Both editing / view modes have their strengths and now Elegant Themes have added the best of the classic block based view to the Visual Builder in the form of the Wireframe View.
In this post I'll take a look at the new Wireframe view, explain what it is and how to activate and use it.
read more…