Welcome to the blog... great articles on the Divi theme
Videos, examples, links and lots of other information about the Divi drag and drop pagebuilder theme - the theme to beat in 2014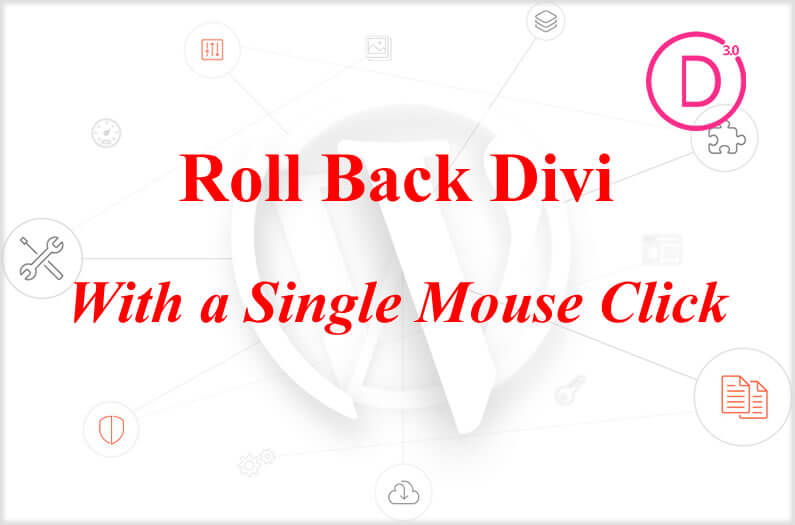 There is nothing more disheartening and frustrating than having a Divi update leave you with a problem or a conflict on your site.
Wouldn't it be great if you could just roll back Divi to the previous version, which wasn't giving you any problems?
Well now you can with Divi Rollback, a new feature that allows you to roll back to your previously installed Divi version… with a single click.
If you have problems after updating, just roll back, sort out the issues on your website and then update again.
read more…