Welcome to the blog... great articles on the Divi theme
Videos, examples, links and lots of other information about the Divi drag and drop pagebuilder theme - the theme to beat in 2014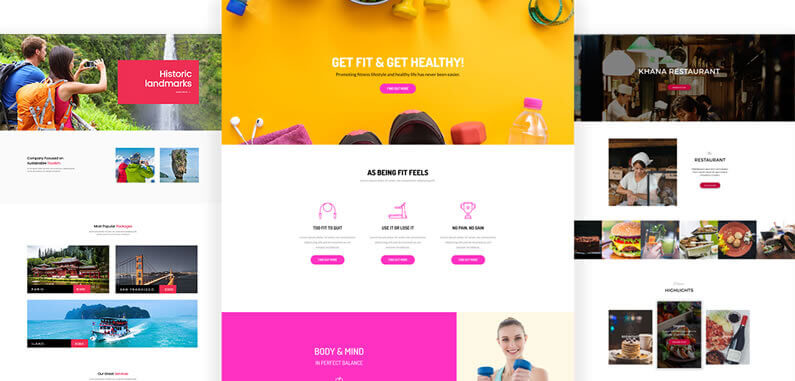 The rapid growth in the popularity of Divi and the explosion of the Divi community has seen an equally rapid grown in the availability of premade Divi templates.
Premade templates save you time and effort and allow you to create websites in hours not weeks.
But not all of them are high quality, a lot are at best formulaic and at worst dated and dull.
Step forward DiviMonk, a team of creative designers and developers who have seen the potential of Divi and pushed it to its limits.
Divi Monk is the creation of Puneet Sahalot who I've known since my earliest days of web design.
Puneet is a seasoned web design professional, having honed his skills via Thesis and Genesis and now all Divi users can share in his wealth of experience in the form of DiviMonk's Premade Divi templates.
DiviMonk currently has a total of 136 templates, including: 40 Layouts / pages, 53 Sections and 43 Modules and in this post I'll take a closer look at their templates and explain why I think that you should be using them instead of all the other Divi template providers out there.
read more…