Welcome to the blog... great articles on the Divi theme
Videos, examples, links and lots of other information about the Divi drag and drop pagebuilder theme - the theme to beat in 2014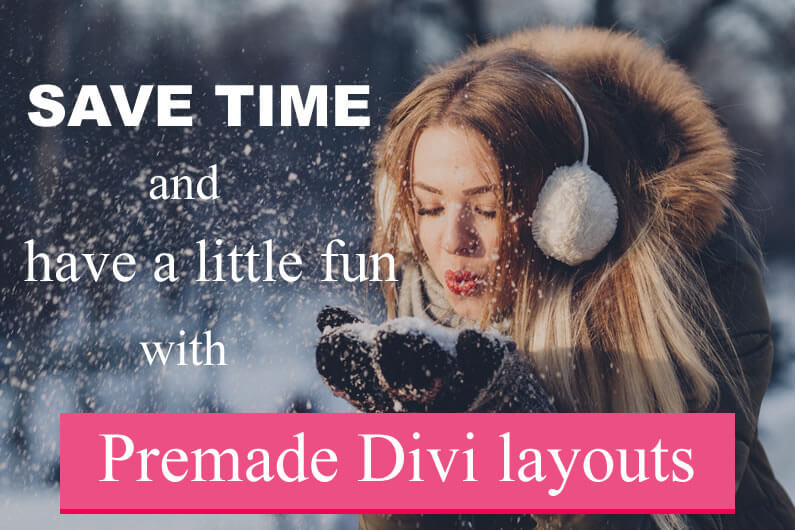 There was a time when I used to produce website layouts using Photoshop and mount them on A3 black card to present to the client.
Once the client was happy with the layout, the whole thing had to be reproduced using html and styled with CSS.
Thankfully those days are long gone and now I just open Divi and start adding content.
It's quicker, it's more versatile and if you use the Visual Builder, the whole process is much more creative and satisfying.
But no matter how fast Divi allows you to create content, sometimes you lack the time or the creative inspiration to get moving on a project and that's when premade Divi layouts come to your rescue.
In this post I'm going to look at two sources of premium Divi layouts and one free source, so that next time you're running out of time and you have a client breathing down your neck… you'll know where to go.
read more…